Coupa Software Positioned as Leader in Gartner 2016 Magic Quadrant for Procure-to-Pay Suites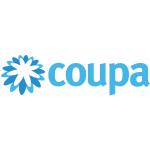 Coupa Software Positioned as Leader in Gartner 2016 Magic Quadrant for Procure-to-Pay Suites
Coupa Software has been positioned by Gartner, Inc. in the Leaders quadrant of the Gartner Magic Quadrant for Procure-to-Pay Suites. The company achieved the highest 'ability to execute' assessment this year and for two consecutive years has been named a Leader in the Gartner Magic Quadrant, which is considered one of the industry's most thorough evaluations of enterprise purchasing services solutions.
The report evaluated full-suite procure-to-pay solutions from 12 different software vendors on 12 criteria, placing Coupa in the Leaders quadrant based on its 'ability to execute' and 'completeness of vision.'
"We're proud of Coupa's continued leadership position in the Magic Quadrant, which further validates the real measurable value we are creating with our customers," said Rob Bernshteyn, CEO of Coupa. "Our number one core value at Coupa is ensuring customer success and our ability to execute against that value has never been stronger."
With ever changing business-to-business (B2B) needs, organisations must implement agile solutions that decrease costs continuously while increasing supply chain efficiencies. Such solutions deliver visibility, compliance and predictive insights to help organisations realise savings before the money is spent and the opportunity lost.
As an example, business services company, Concentrix, has been a Coupa customer for more than two years and has achieved considerable business value by digitising its financial processes to reduce costs and increase business efficiency. "Coupa has delivered on our operating philosophy which utilises 3 V's - Visibility, Velocity and Value." said Curt Metzger, director of finance at Concentrix. "We use Coupa to substantially increase our operating income year over year to grow and scale efficiently."
In May, Coupa announced a number of key performance metrics that marked 2015 as a milestone year. Since the company's inception, customers have used Coupa's platform to bring more than $200 billion of cumulative spend under management, which Coupa estimates has resulted in more than $7 billion of customer savings to date, based on applying certain savings rates derived from industry benchmarks.
Coupa continued to reinforce its innovation and technology leadership with recent developments including:
Coupa is meeting demand by continually incorporating customer feedback and industry leading innovations into its unified cloud-based spend management suite. This includes updates across the corporate purchasing, sourcing, invoicing, open business network, travel and expense management, and inventory suite. Coupa works with any ERP system such as SAP, Oracle, NetSuite, Workday and Microsoft Dynamics (Great Plains, NAV, etc) to provide organisations with the measurable value long lacking in cloud spend management.
Free Newsletter Sign-up