Coupa Signs Partnership Agreement with Solmate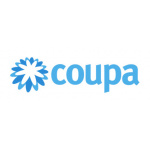 Coupa Signs Partnership Agreement with Solmate
Leader in cloud-based spend management to expand in Benelux region
Coupa Software, a leader in cloud-based spend management, announced today that it has signed a partnership agreement with the Solmate Group to expand Coupa's value-as-a-service (VaaS) offering in the Benelux region.
Based in the Netherlands, Solmate is a strategic business partner that assists medium and large organisations with finance transformation. Solmate provides the knowledge, experience and people to support businesses with optimising their financial processes. Coupa will leverage and build on Solmate's extensive track record of success with companies to help sell, implement, and increase the use of Coupa's solutions in the Benelux region, particularly in mid-market sales.
"We believe that the innovation Coupa brings to the market helps companies adapt to change and growth to stay ahead of their competition. In the continuously changing world of finance, we strongly believe that software alone just isn't enough. Value resulting from the use of software should be the main reason for investing and implementing new software. Coupa's idea and promise of 'value-as-a-service' instead of SaaS fits perfectly in our vision of the finance function of the future," said André Remmelzwaan, owner and CEO, Solmate Group.
"Solmate's relationships in financial services, real estate, aviation and the construction sector will extend our reach across the Benelux region. Furthermore, with the experience of their multi-lingual consultants, Solmate can bring the value of Coupa to more new clients," said Philippe Martinez, vice president of EMEA Alliances at Coupa. "In return, Coupa can provide Solmate with the opportunity to further streamline the spend management process of its existing customers."
Free Newsletter Sign-up