CloudMargin Named Collateral Platform Provider of the Year in Custody Risk Global Awards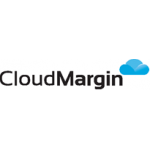 CloudMargin Named Collateral Platform Provider of the Year in Custody Risk Global Awards
CloudMargin, creator of the world's first and only collateral and margin management solution native to the cloud, has been named Collateral Platform Provider of the Year in the Custody Risk Global Awards 2018. The awards ceremony took place last night in London following decisions by a judging panel of industry experts assembled by Custody Risk.
The award marks the third time CloudMargin earned a Custody Risk award in the past four years. The firm has received more than a dozen awards and recognitions for its innovation and industry-leading technology.
CloudMargin CEO Steve Husk said: "This has been a key year for us in attracting new funding, significantly growing our client base; broadening our appeal to even the largest buy- and sell-side institutions, including two Tier 1 banks with massive data sets; strengthening our offering with a new User Interface/User Experience; and helping our clients smoothly navigate increased regulatory requirements such as Initial Margin. Our clients continue to reap the benefits of the cloud with unprecedented cost and time savings, ease of use and continuous feature and functionality enhancements at no extra cost. We are honoured that Custody Risk has recognised these important achievements – all of which help us deliver on simplifying our clients' collateral lifecycle needs and bringing significant operational efficiencies to their organisations."
The Custody Risk Global Awards aim to acknowledge the best custodians and fund administrators, as well as the best organisations among a number of fiercely contested categories. The panel of judges considered a broad range of factors including investment in staff, innovation, business performance and level of client support.
Free Newsletter Sign-up