BMC Software brings the brains to cloud management on Microsoft Azure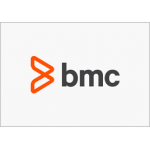 BMC Software brings the brains to cloud management on Microsoft Azure
Across areas of enterprise technology investment, 19 percent of spending goes to cloud-related services currently. According to Gartner, that will rise to 28 percent by 2022, with prominent growth in enterprise IT spending on cloud-based offerings. In the second quarter of 2018 alone, businesses spent over £15 bn on cloud computing infrastructure.
The major players in the public cloud are thriving, Microsoft's server products and cloud services revenue increased 28 percent this quarter driven by Azure revenue growth of 76 percent. There's an appetite for cloud transformation, and BMC Software has added its Helix Cognitive Service Management solution on to Microsoft Azure to meet this surging demand.
Helix can now be used on any cloud environment of choice, including AWS, BMC Cloud and Micrsoft Azure. What's more, BMC's Helix allows organisations to secure the growing number of devices they use and has key features such as cloud delivery, containers that run on any type of public cloud and omnichannel experiences for end-users and agents. This partnership will help users overcome the typical multi-cloud operational challenges.
Free Newsletter Sign-up