Alibaba Has Built an Inhouse Cloud-based Banking Platform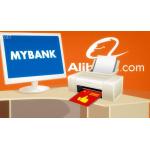 Alibaba Has Built an Inhouse Cloud-based Banking Platform
Chinese e-commerce conglomerate Alibaba has built an inhouse cloud-based banking platform for the online launch of its banking affiliate MyBank, eschewing products from US technology firms that have angered authorities in Beijing.
While many of the country's top banks use technology from IBM, Oracle and EMC, the Chinese government is actively promoting a policy dubbed 'IOE-out', in the wake of allegations that US agencies planted backdoors in American tech exports to snoop on overseas targets.

In a presentation of its new internet banking platform, MyBank CIO Tang Jiaci said the technology specifically excluded products from IBM, Oracle and EMC, inline with the government's unofficial policy to wean local companies off US exports.

Jiaci said the cloud-based platform would reduce the bank's technology costs and allow it to make cheaper loans.

In December 2013, Alibaba launched the Ju Baopen cloud platform for smaller and mid-size banks as a means of cutting back on expensive hardware purchases and maintenance contracts.

Speaking to Reuters, Forrester senior analyst Charlie Dai said: "It's a big step if they can prove it's viable to drop IOE from core banking functions, not just non-mission critical operations."
Free Newsletter Sign-up