AEVI Partners with Epos Now to Deliver Bespoke Cloud POS Systems to the Global Retail and Hospitality Market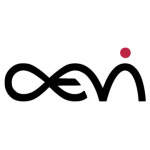 AEVI Partners with Epos Now to Deliver Bespoke Cloud POS Systems to the Global Retail and Hospitality Market
At Money20/20 AEVI and Epos Now announced a partnership to bring customizable, cloud-based POS systems to AEVI's Global Marketplace, the B2B app store for smart business management. This collaboration will allow merchants to operate their POS system away from their premises, while protecting valuable data, and building a fully customizable and scalable solution for their business.
Epos Now's sophisticated POS systems are trusted by over 30,000 merchants across the world and can be tailored to an individual customer's needs, whether they are in hospitality or retail. Their solution has integrated payments software options, as well as comprehensive, cloud-based data reporting capabilities. The AEVI and Epos Now partnership will scale up the geographical reach of Epos Now's cloud POS system by extending it to hospitality and retail companies on a global level.
Epos Now is joining AEVI at Money 20/20 Europe in Copenhagen from 26-28 June at Booth E26 to showcase the partnership in further detail. There will be an open networking drinks at the booth on Tuesday at 5pm, which are open invitation.
Edward Johnson, Epos Now Global Business Development Director says, "The reason for our existence is to improve the lives of our merchants and make them more successful. We fast became the leading POS provider in the UK across both retail and hospitality, and recently repeated the model in the U.S. – it's great to develop partnerships like this to extend our reach into other new geographical markets."
"Joining up with Epos Now is really exciting, as it means we are adding yet another invaluable solution to our Global Marketplace," says Mike Camerling, Director of Marketplace, AEVI. "Our clients' merchants can now benefit from Epos Now's innovative POS solution. With our new Community 2.0 developer portal now open we are also creating a space for even more app developers to join our mission to pioneer the payments market to do more."
AEVI continues to lead the payments community towards an open ecosystem championed by collaboration, providing banks and acquirers with the capabilities to differentiate themselves on more than just price and technical specifications. To find out more about how AEVI continues to grow its choice of value-added apps and services please visit community.aevi.com.
Free Newsletter Sign-up