ABN Amro Signs Cloud and DevOps Deals with Indian Vendors Infosys and TCS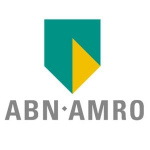 ABN Amro Signs Cloud and DevOps Deals with Indian Vendors Infosys and TCS
Infosys has signed a multi-year, multi-million euro contract with ABN Amro Bank to accelerate its cloud and DevOps transformation journey. The Dutch bank has also signed a separate cloud migration and DevOps deal with fellow Indian vendor Tata Consultancy Services.
As part of renewed Infosys contract, the companywill work with the Dutch bank to navigate to a single public cloud through an agile execution programme.

Specifically, the Indian vendor will train the workforce on Microsoft Azure, and other cloud native tools including the ABN Amro Bank proprietary toolset, with a focus on security and code quality.

Christian Bornfeld, chief innovation & technology officer at ABN Amro says: "Infosys' strategic investment in cloud, digital and DevOps has helped create best in class solutions and we are confident that this partnership will help us transform our IT environment in a timely and cost-effective way."

Infosys is a long-time strategic partner of ABN Amro. In March, the bank sold a 75% stake in its mortgage administration joint venture Stater to Infosys. Stater provides services for over 1.3 million mortgage loans to more than 30 mortgage providers in the Dutch market.

Retaining a 25% interest in the business, the Dutch bank remains onboard as a minorty shareholder.

The agreement with TCS will further speed up the bank's transition to a DevOps environment, leveraging the vendor's Location Independent Agile model to enhance collaboration between business and IT.

Additionally, TCS has been called on to help the bank reduce its technology debt and build a scalable, future-proof IT core by rationalizing the technology stack, rearchitecting critical systems using microservices and APIs, adopting cloud-native architectures as the default for new system development and migrating workloads to a public cloud.
Free Newsletter Sign-up