Planixs Announces Its Global Solution Provider Partner Programme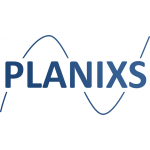 Planixs Announces Its Global Solution Provider Partner Programme
Cash management
,
Liquidity
Planixs, the leading provider of real-time, intraday cash, collateral and liquidity management solutions, today announced that it has launched its global solution provider partner programme and invites financial services software providers to join.
With the significant increase in demand seen across the world for real-time liquidity solutions within banks, non-bank financial institutions and corporates, Planixs has launched its partner programme. The programme allows software partners to work with the company to lead the way in delivering its market-leading Realiti®Suite to new customers in all geographic regions. This will enable software companies to:
Enhance their product portfolio with cutting-edge liquidity software solutions.
Extend their reach in the marketplace with true real-time treasury software.
Grow their business and increase revenue.
Increase sales with upsell and cross-sell opportunities.
Provide customers with real-time analytics and advanced data science capabilities.
"Realiti is the leading real-time liquidity solution in the market and our partner programme allows financial services software providers to extend their footprint and deliver the best in class liquidity solutions to their customers," said Neville Roberts, Planixs CEO. "The partner programme will extend our reach across all regions of the world and enable firms in all geographies to take advantage of our award-winning Realiti products and technology."
Realiti continues to be the pioneering real-time intraday cash, collateral and liquidity management solution with live implementations at global scale. Its SaaS or on premise delivery models and high performance and scalable architecture mean that Realiti can be deployed with minimal intrusion to a bank's infrastructure, rapidly delivering business value.
If you are a financial services software provider interested in becoming a reseller of Planixs' solutions, you can apply to join the programme here.
Free Newsletter Sign-up