Eurasian Bank Modernizes Cash Management with Fiserv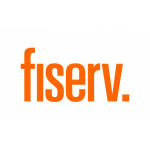 Eurasian Bank Modernizes Cash Management with Fiserv
Fiserv, Inc. (NASDAQ: FISV), a leading global provider of financial services technology solutions, today announced that Kazakhstan-based Eurasian Bank will streamline and automate its cash management processes with technology from Fiserv.
The bank is implementing a range of cash and logistics solutions to enable web-based cash supply chain management and provide real-time visibility into cash needs. This can allow the bank to centralize currency management, giving staff a unified view of cash needs rather than needing to piece together multiple sets of information. Staff can then more accurately forecast cash needs across the bank's ATM and branch network based on customer demand.

"Kazakhstan has a cash-based economy, and our customers have to be able to reliably access cash in order to conduct their daily lives," said Natalia Iliyashenko, head of operations, Eurasian Bank. "With Fiserv, we will be able to gain a better view of where cash is across our entire network, so we can make sure money is available when and where our customers need it. We believe the implementation of this technology is an important step in serving our growing customer base."
In addition to enabling the bank to better serve customers, centralizing cash management processes can also allow the bank to operate more efficiently.

"Being able to optimize cash levels at our branches and self-service devices allows us to reduce our overall operating expenses," continued Iliyashenko. 
When cash sits idle in a bank or in a self-service device, like an ATM, it is costly for the financial institution because that money cannot be used for another purpose, such as funding a consumer loan. Yet if there is not enough cash in the device for a customer to make a withdrawal, there is increased risk that a customer will take banking business elsewhere. With advanced technology, banks can make certain the right supply of cash is available at branches, ATMs, or any other self-service devices.
"Access to cash is a defining component of banking convenience for Eurasian Bank customers," said Lee Cameron, managing director, EMEA, Fiserv. "We look forward to leveraging our global experience and local expertise in cash management to enable the bank to streamline operations and deliver the best possible customer experience."
In a world moving faster than ever before, Fiserv helps clients deliver solutions in step with the way people live and work today – financial services at the speed of life. Learn more at fiserv.com.
Free Newsletter Sign-up