MCT selects INDATA's iPM Cloud Platform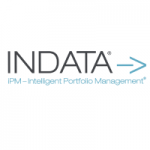 MCT selects INDATA's iPM Cloud Platform
Buy-Side Back and Middle Office
,
Buy-Side Front Office
,
Investment Management
,
Wealth Management
,
Data
,
Data Management
,
Market and Reference Data
INDATA, a leading industry provider of software, technology and services for buy-side firms, today announced that MCT - MacGuire, Cheswick & Tuttle Investment Counsel, based in Darien, CT has implemented INDATA's iPM Cloud – Intelligent Portfolio Management® platform. The wealth management firm, a long standing INDATA client, decided to upgrade to iPM Cloud as it was looking for ways to improve system performance in terms of speed and scalability compared with its previous in-house IT setup as well as having built-in disaster recovery and business continuity planning (BCP) capabilities in line with industry best practices.
iPM Cloud, stored privately, provides significant improvements for MCT including mobile-friendly responsiveness, advanced performance improvements and better connectivity to third-party systems due to INDATA's state-of-the-art infrastructure. With iPM Cloud, data and infrastructure, delivered via iPM, can rapidly scale with each client's ongoing needs giving them a competitive advantage and faster time to market compared with conventional hosted or SaaS approaches.
"We are very pleased with our decision to migrate to iPM Cloud," commented Susan Brewer, Partner, MCT. "Having a private, cloud-based infrastructure allows us to focus on our business of investing without worrying about IT concerns. Our iPM Cloud solution is also faster, mobile-friendly, and better connected to the third-party systems we use than the in-house deployment we had before."
Free Newsletter Sign-up