BT Makes It Easy For Global Investors To Trade On Japan's Financial Markets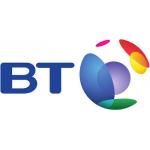 BT Makes It Easy For Global Investors To Trade On Japan's Financial Markets
BT today announced that it is making it easy for investors globally to trade on the equities and derivatives markets of the Japan Exchange Group (JPX), Asia's largest exchange group and the third largest in the world. Following an agreement between the two firms, members of the BT Radianz Cloud — the world's largest networked financial community — can now access a range of brokers and the market data needed to trade on JPX's growing markets via their secure, cost-effective and reliable BT Radianz Cloud connection.
JPX joins a growing number of Asian exchange groups on the BT Radianz Cloud including the Australian Securities Exchange (ASX), Bursa Malaysia and the Singapore Exchange (SGX).
The Radianz Cloud, which this month celebrates its 15th anniversary, links thousands of brokers, institutions, exchanges and clearing and settlement houses across the globe. Through a single network connection, members can securely access thousands of applications and services critical to the everyday functioning of the global financial sector.
Mitsuo Miwa, director of market business development at JPX, said: "Global investors have high hopes for the Japanese economy and for us, this creates an opportunity for growth. JPX's ambition is to become the most preferred exchange in Asia and one of the most competitive in the world. We've chosen to work with BT because of its proven experience and creative use of technology. We've been impressed by its track record in helping exchanges extend their global reach and we look forward to leveraging this to deliver growth."
Tom Regent, president, global banking & financial markets, BT Global Services, said: "Asia Pacific is a key part of our Radianz Cloud community and we already have more than 3000 members in the region.
"With JPX now on board, we have the infrastructure in place to help grow trading activity and investment into and out of Japan. This will make it easier for our community to do business in a way that can lead to a more vibrant market, boosting Japan's standing as a global financial hub."
Free Newsletter Sign-up