Bravura Solutions secures additional SuperStream Babel client in Australia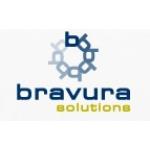 Bravura Solutions secures additional SuperStream Babel client in Australia
Bravura Solutions Limited (Bravura), global supplier of transfer agency, wealth management and life insurance software, is pleased to announce a five-year agreement with an existing state government superannuation client, for the use of Bravura's Babel software as a SuperStream messaging compliance solution. This is the second sale of Babel since its introduction to the Australian market in December last year.
Jason Tong, Chief Operating Officer - APAC, Bravura said: "We are delighted to be assisting our client to comply with both the 2013 (rollover) and 2014 (high volume contributions) phases of the new SuperStream regulations.
"We are finding that many funds preparing for the 2013 rollover element of the new regulations have adopted tactical solutions that are unlikely to deliver the full efficiencies or member outcomes intended from the SuperStream initiative.
"This implementation will ensure our new client achieves these efficiencies and member outcomes with ease."
Bravura's Babel can be leveraged to support real-time reporting to other parties such as the ATO, investment managers and custodians, achieving outstanding levels of data quality and automation for what have historically been manual, labour intensive tasks.
Babel is a mature and proven software solution that enables Australian superannuation funds to comply with SuperStream messaging requirements. It is pre-integrated with Bravura's superannuation administration systems, and can integrate with third party administration and workflow systems to support complex client environments.
A flexible financial messaging system, Babel supports a wide range of integration models including files, native APIs, web services and message queues. It is a Java/Oracle solution that can be deployed locally or provided as a hosted solution.
- See more at: http://www.financialit.net/news/view/bravura-solutions-secures-additional-superstream-babel-client-in-australia/20692#sthash.2CHqrbGi.dpuf
Free Newsletter Sign-up