Viptela Launches vForce Global Partner Program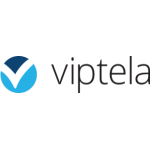 Viptela Launches vForce Global Partner Program
Viptela, the Software-Defined WAN company, today launched the vForce Global Partner Program. This comprehensive suite of go-to-market support, financial incentive and training resources enable solution and managed service providers to deliver the business benefits of SD-WAN to global enterprises. To date, more than 40 partners from around the world have joined the program including: Dimension Data, World Wide Technology (WWT), Forsythe Solutions Group, Logicalis, Fishtech Labs, Teneo, Alphaserve Technologies, Vandis, Daymark Solutions, ProSys and Verizon.
The Viptela SD-WAN solution delivers secure end-to-end network virtualization in the WAN. The solution provides enterprise grade routing, security, centralized policy and orchestration capabilities. It enables a robust security foundation for the enterprise network and removes the major challenges associated with cloud migration to IaaS and SaaS.
Viptela pioneered a market that IDC estimates will reach $6 billion by 2020. Already, Viptela has been named one of "The 25 Next Billion Dollar Startups" by Forbes. As the SD-WAN market leader, Viptela boasts:
The most production customers, including more than 25 Fortune® 500 firms
The single largest customer deployment of SD-WAN globally
More than 15,000 vEdge SD-WAN routers in production worldwide
The vForce Global Partner Program enables solution providers to capitalize on a rapidly emerging and compelling market opportunity. As cloud and mobile services proliferate, traditional networks have struggled to keep pace with the rising demands and expectations of the business. According to Gartner analyst Andrew Lerner, et al, "by the end of 2019, 30% of enterprises will have deployed SD-WAN technology in their branches, up from less than 1% today."1
"As SD-WAN adoption crosses the chasm, we're committed to helping our vForce partners capitalize on this disruptive opportunity and drive the next phase of our growth," said James Winebrenner, Vice President of Worldwide Sales, Viptela. "Our partners will play a vital role in enabling enterprise SD-WAN transformation, helping customers deploy, scale and ensure ongoing success with our solutions."
Program Highlights
Emphasizing simplicity, profitability and backed by dedicated channel-focused sales and support teams, the vForce Global Partner Program is designed to enable partners to deliver the industry's leading SD-WAN solution to global enterprise customers, while removing sales obstacles and bureaucracy. Some of the program's highlights include:
100% channel sales model
Rapid on-boarding
Robust deal registration
Assured Margin Program
"Unlike legacy vendors that make it hard for solution providers to engage and make money, we've designed the Viptela vForce Global Partner Program to eliminate common obstacles with easy onboarding, clearly differentiated deal registration, and assured margins," said Anthony D'Angelo, Vice President of Worldwide Channel Sales, Viptela. "We put our partners first by focusing on how to help them grow their business. Unlike outdated, vendor-centric approaches, vForce doesn't require upfront investment or include complex partner tiering."
What Partners Are Saying
"We looked at several SD-WAN offerings. Some add even more complexity while others are just not ready for the enterprise. Viptela has actual customers who endorse them and can point to large-scale production deployments," said Mike Johnson, Director of Technical Sales, Logicalis.
"We're excited to be a vForce partner. Viptela understands that channel partners are the fuel that drives this fast-growing market," said Barry Cooper, Vice President of Marketing, Fishtech Labs. "Viptela offered above industry standard margins and excellent support that accelerated our go to market strategy. By removing obstacles, unnecessary qualifications and delays, we were able to hit the ground running."
"The Viptela SD-WAN platform enables us to rapidly transform our customers' networks so they can save money and adapt to the requirements of cloud services while optimizing application performance. Their partner program and commitment to the channel makes the whole partnership not merely feasible, but successful," said Bob Hrbek, National Solutions Manager – SD-WAN, Forsythe Solutions Group.
Industry Recognitions and Accolades
A Next Billion Dollar Startup by Forbes
A 2016 Red Herring Top 100 Company
Best New Product of the Year in the 2016 Big Awards for Business
Communications Solutions Product of the Year Award for 2015 and 2016
MVP Award for networking from Computer Technology Review
Free Newsletter Sign-up