Equiniti Signs Life and Pensions Outsourcing Contract with Retirement Advantage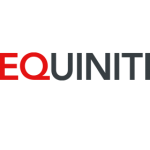 Equiniti Signs Life and Pensions Outsourcing Contract with Retirement Advantage
Equiniti Group plc, the specialist technology outsourcer, through its Paymaster business, today announces that it has completed a life and pensions outsourcing contract with Worthing-based life insurer Retirement Advantage. The transaction, worth more than £40m over 10 years, covers the transfer of customer services, technology and change activity and the underlying systems from Retirement Advantage to Equiniti. The transfer is expected to be completed in the fourth quarter of 2016.
Equiniti Paymaster will take over the handling of the growing new business processing and the administration of all Retirement Advantage's products, The Retirement Account, Guaranteed Annuity and Flexible Income Annuity. It is anticipated that approximately 100 Retirement Advantage employees will transfer to Equiniti's Worthing office, approximately three miles from RA's current headquarters.
This deal reinforces Equiniti's commitment to the Life and Pensions industry, with specific focus on the decumulation phase of retirement. Post Pensions Reform, this market is set to grow and offers the consumer a broader range of products. This transaction is an illustration of the trend toward insurers seeking innovative, regulatory compliant, cost effective solutions, which provide high quality customer outcomes for policyholders and can be deployed into the market quickly.
Guy Wakeley, Chief Executive of Equiniti, said: "We are delighted to announce this innovative partnership with Retirement Advantage. This type of transaction plays to Equiniti's core strengths, requiring technology and operational expertise in a highly regulated sector. By outsourcing its new business processing to Equiniti -which we believe is an industry first- Retirement Advantage is effectively trusting us with their core operations. This is a significant collaboration for Equiniti, not only because of the commercial value it represents, but one that will serve to enhance Equiniti's position in the at-retirement open market sector and our capabilities in life and pensions."
Chris Evans, Group Chief Executive, Retirement Advantage, commented: "This deal is important for our people and our business. It secures jobs, significantly reduces our fixed costs and protects our reputation for providing excellent customer service. We now have the opportunity to create scale while continuing to focus on providing innovative and good value products for the at-retirement market."
Free Newsletter Sign-up