t0 Unveils Blockchain-Based Securities Trading Platform at Singapore's Global FinTech Hackcelerator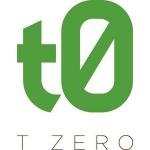 t0 Unveils Blockchain-Based Securities Trading Platform at Singapore's Global FinTech Hackcelerator
Blockchain
,
Trading Systems
,
Security
Overstock.com, Inc. CEO Patrick M. Byrne will present the blockchain-based asset trading platform developed by the company's financial technology subsidiary, t0.com, Inc. The software demo will take place at the prestigious Global FinTech Hackcelerator, organized by the Monetary Authority of Singapore. t0 is one of just 19 firms, selected from a competitive pool of 655 applicants worldwide, to participate in the competition.
The presentation will take place at the Red Dot Design Museum on Nov. 15 between 9:30 a.m. and 10:00 a.m. Singapore time (UTC +8).
"Singapore has demonstrated, over and over, that it wants to be at the epicenter of the unfolding blockchain revolution, and the active support offered by the Monetary Authority of Singapore makes me think it's likely to succeed," said Byrne. "The opportunity to demonstrate the power and efficiency of the t0 platform before such an impressive body is a privilege."
As a presenting company, t0 receives a stipend of S$20,000, the guidance of an industry veteran and the opportunity to demonstrate the company's trading platform before an audience of potential customers and investors.
Byrne will be available to media immediately after his demonstration of the t0 platform on Nov. 15 through Nov. 18.
Distributed ledger technology expert Raj Karkara, COO of t0, will also be present at the event and able to answer any questions about t0's range of solutions servicing all asset classes at all stages of the trade lifecycle. Karkara will be on hand at the t0 exhibit booth, #309, for the duration of the event, and can be reached at raj.karkara@t0.com.
Free Newsletter Sign-up