Synechron Examines Potential of Blockchain and AI in Financial Services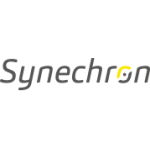 Synechron Examines Potential of Blockchain and AI in Financial Services
Blockchain
,
Infrastructure
Synechron, Inc., a global consulting and technology innovator in the financial services industry, today released the results of a survey conducted by the TABB Group for Synechron on the potential of blockchain and artificial intelligence (AI) in financial services. The survey was conducted with 92 banking and capital markets institutions, with executives that are directly involved with technology decisions at their firm.
The major findings are as follows:
Blockchain
Over 55% of respondents think that over the next 10 years, blockchain will be a hugely important technology in financial services.
Yet only 12% said they currently have any kind of deployments in blockchain – 88% are either in R&D or doing nothing.
When asked about the main hurdles to blockchain adoption, the number one answer was "unclear legal and regulatory aspects", followed by "unproven scalability and performance capabilities." "Interoperability" was also a major concern.
Artificial Intelligence / Machine Learning
71% of respondents think that over the next 10 years, AI will be hugely important
37% said that there is no activity at their institution; 34% said their institution is in R&D; 25% have small deployments; and only 3.5% said they have actively deployed AI.
40% said that the cost to develop and deploy of AI technology is the biggest barrier to adoption
Additional barriers to adoption - 25% cited the lack of compelling use cases and 24% stated that a lack of understanding was the biggest barrier.
InSync Forum – Blockchain & AI Thought Leadership
The survey was conducted as part of Synechron's initiative to identify how blockchain and AI can be applied efficiently within financial services firms. As part of this effort, Synechron held its InSync Forum at the Metropolitan Club in Manhattan in April. At the event, senior executives and technologists from 14 leading financial institutions gathered to discuss how blockchain and artificial intelligence/machine learning could be applied within their enterprises. Featured speakers included Wade Murray, Managing Director of Innovation at Synechron; Stan Stalnaker, Founding Director of Hub Culture; Adam Devine, VP of Strategic Partnerships at WorkFusion; and Synechron CEO Faisal Husain.
To learn more about the future of blockchain and AI from the presentations and discussions use the following links or please visit the Synechron website:
Article: The Case for Banks to Love the Blockchain – Six Use Cases
Article: The Robotification of Banking: Why Artificial Intelligence is really smart
Video: Blockchain
Video : AI/Machine Learning
"When it comes to blockchain, the biggest hurdle for financial services firms is regulation. That being said, we are seeing more and more firms embrace blockchain in areas such as real-time payments," comments Wade Murray, Managing Director of innovation at Synechron. "Blockchain is more than just a pipe dream – it's a powerfully real technology that could solve major problems for the financial industry."
"Our mission at Synechron is to explore the outer boundaries of the most advanced technologies and to identify how realistically and efficiently they can be applied within financial services firms," comments Faisal Husain, Chief Executive Officer of Synechron. "We deeply understand how complex financial institutions are and we believe in harnessing innovative technology wisely to deliver the kind of efficiency, scalability and growth that firms are seeking."
Free Newsletter Sign-up