Kurtosys - Predictions for 2018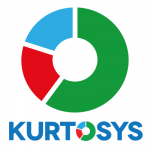 Kurtosys - Predictions for 2018
Blockchain
,
Compliance
,
Regulatory Standards
The rise of regtech
"2018 is set to be a bumper year in terms of regulations. MiFID II comes into force in January, while GDPR is set to shake up the way all companies store and use customer data from May. Compliance with these new regulations is essential for asset managers but it's a costly and complex business. Fortunately, the growth of 'regtech' startups - which specialise in providing compliant technology solutions for finserv companies - will take much of the pain away."
Internal consolidation
"The need to cut costs and reorganise internal structures, highlighted in PwC's recent Asset & Wealth Management Revolution: Embracing Exponential Change report, will mean ruthless decisions have to be taken, putting jobs at risk. Technological silos will also have to be addressed in order to drive efficiency and comply with GDPR regulations, meaning 2018 will be a year of significant organisational changes for asset managers."
A rise in M&A
"Expect to see more mergers on the scale of Aberdeen Asset Management and Standard Life in 2018, as competition becomes fiercer and the need to diversify grows. Smaller organisations could find themselves becoming acquisition targets or actively seek out buyers to ensure their long-term survival."
Brexit begins to bite
"According to the Bank of England Brexit could threaten some 75,000 jobs in the financial sector. Many finserv organisations can't wait any longer for assurances from the UK government and the EU and will execute relocation plans, which is good news for the likes of Dublin, Frankfurt and Amsterdam, but bad news for the city."
ETFs set to explode
"Exchange-Traded Funds have become the investment of choice compared to mutual funds over the past decade, according to Deloitte, and this trend is set to continue. 2018 looks set for an explosion of ETFs hitting the market, with investors turning away from mutual funds and hedge funds in increasing numbers."
Trouble for robo-advisors
"While robo-advisors such as Nutmeg have enjoyed a significant amount of time in the spotlight, they are still failing to attract the biggest investors. The marketing budgets might be huge compared to other asset management firms, but some believe that their business model is unsustainable. 2018 could be a make-or-break year for many robo-advisors."
Innovation inspired by tech giants
"While there are likely to be many technological innovations coming to the world of finserv in 2018, many will be little more than gimmicks. Those that actually provide some real value to customers are likely to be the ones that revolve around the new technologies developed by the big tech companies - Apple, Google, Facebook and the like - such as facial recognition and Augmented Reality."
Asset managers diversify skills
"PwC has predicted that asset managers not only need to reorganise their structures and make significant investments in technology, but tap into entirely new skill sets as well. This means asset managers will be hiring in developers, marketers, IT and branding specialists - among others - in the coming year as they seek to future-proof their organisations."
Growth of quant funds
"Quant funds are set to continue their growth into 2018. The methods of using quantitative analysis to reach data-based decisions rather than relying on human judgement and experience are improving all the time as the data sources become bigger and better."
Free Newsletter Sign-up