IHS Markit Cooperates with Chamber of Digital Commerce to Promote Use of Digital Assets and DLT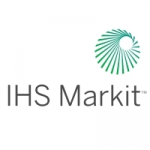 IHS Markit Cooperates with Chamber of Digital Commerce to Promote Use of Digital Assets and DLT
IHS Markit, a world leader in critical information, analytics and solutions, today announced it has joined the Chamber of Digital Commerce, a global trade association that promotes the understanding, acceptance and use of digital assets and distributed ledger technology (DLT), also known as blockchain technology.
As a Chamber member, IHS Markit will work with other leading firms to support legislative and regulatory efforts for DLT in financial markets. IHS Markit brings deep expertise on the complex requirements of OTC derivatives, trade confirmation and lifecycle management, data governance and technology infrastructure to the Chamber.

"We see opportunities to use DLT to help our clients reduce operational risk and cost, use collateral more efficiently and fundamentally change the risk profile of complex financial products," said Jeff Billingham, vice president at IHS Markit. "We are pleased to support the Chamber in advocating for policies that help realize these goals while fostering higher levels of trust in global financial infrastructure through technology innovation."

"The deep industry expertise that IHS Markit offers will be key in furthering the Chamber's advocacy and education initiatives and securing the future of distributed ledger technology," said Perianne Boring, founder and president of the Chamber of Digital Commerce. "We are thrilled to welcome IHS Markit to the Chamber's membership."

Based in Washington, D.C., the Chamber of Digital Commerce brings industry leaders and policymakers together to engage on digital assets and blockchain. Chamber members are from prominent organizations in the blockchain ecosystem, including startups, software companies, global IT consultancies, financial institutions and investment firms.
Free Newsletter Sign-up