The Global Blockchain Business Council Brings Blockchain Central to Kazakhstan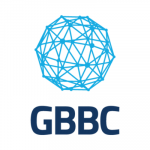 The Global Blockchain Business Council Brings Blockchain Central to Kazakhstan
The Global Blockchain Business Council (GBBC), the leading industry association for the blockchain ecosystem, has partnered with the Astana International Financial Centre (AIFC), a financial hub in Nur-Sultan, to bring its signature event series Blockchain Central to Nur-Sultan, Kazakhstan from 27 – 28 June 2019.
Recent Blockchain Central events have been hosted in Davos, Switzerland alongside the World Economic Forum, in Perth Australia during West Tech Fest, and during the United Nation's General Assembly in New York in partnership with the Concordia Summit.
Blockchain Central will take place in Nur-Sultan as part of the AIFC's goal to create a more appealing environment for economic and technological development in Kazakhstan and to position itself as a financial hub for the countries of Central Asia, the Caucasus, Eurasian Economic Union (EAEU), Middle East, Western China, Mongolia and Europe.
The event will bring together blockchain innovators and business leaders from around the world, as well as local government officials, allowing attendees and delegates to explore how blockchain can facilitate more stable and efficient solutions for challenges facing companies, institutions, individuals, and society as a whole.
Key speakers at Blockchain Central will include:
Timur Abushkin, Head of Markets, Astana International Exchange
Danny Deng, Executive Director & Former Chair, China Blockchain Application Research Center
Kairat Kaliyev, Chief Development Officer, Astana International Financial Centre
Kairat Kelimbetov, Governor, Astana International Financial Centre
Pablo Martins, Founder & CEO, STHORM
Jonathan Noam, VP Strategy, Customer Success, Orbs
Nicola Mariani, Chief Legal Officer; Head of Bitfury Dubai
Sandra Ro, Chief Executive Officer, Global Blockchain Business Council
Alexander Shulgin, Founder, Familia Group Companies
Makoto Takemiya, Co-Founder & CEO, Soramitsu
Mercina Tillemann-Dick, Chief Operating Officer, Global Blockchain Business Council
Sandra Ro, CEO of the GBBC, said: "Blockchain continues to be a central point of discussions around business and technology and it is crucial for high-level, in-depth conversations which break down traditionally siloed communities to take place. We have designed Blockchain Central with that in mind - to enable discussions amongst leaders in government, business and society. We are excited to partner with AIFC on this and in the next stage of its development in the EAEU region."
Kairat Kelimbetov, Governor, AIFC, said: "Blockchain technology offers an array of solutions for improving safety and scalability in the financial sector. Hosting the Blockchain Central conference in partnership with the Global Blockchain Business Council is an important milestone for the Astana International Financial Centre in supporting the adoption and development of blockchain technology in the region."
Free Newsletter Sign-up