Blockchain Incubator Adel to Launch its First ICO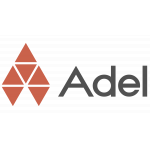 Blockchain Incubator Adel to Launch its First ICO
Along with the rapid growth of blockchain entrepreneurs, an ecosystem of exciting start-ups has begun to take shape. Fintech is not the only sector being offering new solutions - Various industries have recognised the value of the distributed ledger technology (DLT), to promote start-up incubation and project acceleration.
Adel Ecosystem Ltd. has recently announced their launch date of their first Initial Coin Offering (ICO) on the 1st of May 2017. Adel is an incubator aimed at developing, supporting and financing innovative start-ups using blockchain technology. They will deploy their service on the Nxt platform.
"At Adel, we're dedicated to delivering a secure and trustworthy platform for community members so they can safely participate in project creation. It's important that the actions we take as leaders of the community deliver on that goal", the co-founder and General Manager, Gabriel Dusil stated.
Adel is a self-sustaining global community with its own economic ecosystem using the Adelphoi (ADL) cryptocurrency coin. Community members can propose ideas, improve, participate in business plans, and be employed in projects. Their process begins with members submitting ideas to Adel's Project Review Committee (PRC). When the idea passes Adel's ethical, legal and regulatory requirements, then it proceeds to the business planning stage. A team of experts will work with the community to develop, discuss, and improve the plan. It is then submitted for a community vote. If successful, the project begins its funding initiative to raise the initial capital. This will be facilitated through a future legal entity that will encompass an equity token called the Adelshare (ADS). Throughout the deployment stage, success from projects is redistributed to the stakeholders via the ADL coin.
Adel offers a "decentralized alternative" to traditional funding of venture capital, investments and other sources of finance. The incubator structure consists of; stakeholders; registered community members; employees from around the world; a Project Review Committee; and the Adel Board with three co-founders who act as a collective advisers, guiding and curating the activities of the community.
All participants who invest over 1 BTC will be invited to the Adel community. Stakeholders will become members of this community and will have full voting power based on the proportional amount of their contribution.
During three rounds of ICO, 100 million Adelphoi (ADL) will be issued. The first round to be held on May 1, 2017 will release 33 333 333 ADL to the community. The interested parties will be able to purchase ADL during the second and third ICO rounds, based on the market value of the coin. Each ICO round will allow for the introduction of new projects to the Adel portfolio.
AroundB as Adel's marketing consultants believe that forward-thinking projects such as Adel can make a significant contribution to development of the blockchain infrastructure, and revolutionize how decentralized companies will operate in the future.
Free Newsletter Sign-up