AIA, Allianz and Manulife Discuss Blockchain Applications for Insurance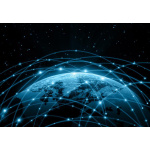 AIA, Allianz and Manulife Discuss Blockchain Applications for Insurance
AIA and Allianz have now confirmed that they will join Manulife to discuss insurance applications for blockchain technology at the Blockchain for Finance Conference in Singapore on June 20-21.

With a continued focus from insurers to modernize their organizations through the adoption of digital solutions, this discussion will provide you with a unique opportunity to hear where this technology could be utilized within the insurance sector. They will look at:

• Areas where blockchain could play a vital role in optimizing current processes in insurance and how a decentralized approach could help improve security and trust
• Some of the recent use cases and proofs of concept that are being developed for insurance to comprehend the opportunities that lie ahead for the sector

As well as insurers, banks and exchanges including MUFG, Mizuho, China Construction Bank, Monetary Authority of Singapore, JPX, Deutsche Bank, Nordea Bank, Deutsche Bank, OCBC & UBS will look at how distributed ledger technology fits with the overall strategy of financial institutions.

Free Newsletter Sign-up