63% of blockchain professionals lack the business case to support future investment in the technology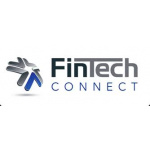 63% of blockchain professionals lack the business case to support future investment in the technology
FinTech Connect, the trade show that connects the global fintech ecosystem, has today launched a report which exposes a discrepancy between the number of companies investing in blockchain technology and their concerns around the future of the technology.
The new report titled The Blockchain in Financial Services Guide 2019 reveals that, despite 92% of fintechs and financial services investing in Distributed Ledger Technology (DLT), more than half (55%) of those surveyed expected to invest less than £10million. When asked why, 63% of respondents cited the lack of a 'clear business use case' as a key reason for not investing more time and resources into blockchain technology.
The slow pace of 'due diligence' compliance and on-boarding was referenced by 73% of respondents as an obstacle of widespread blockchain adoption. This, combined with a lack of understanding across global markets, or misconceptions around blockchain or cryptocurrency technology have created a hesitation within the industry to invest larger funds.
Data from the report also reveals doubt around how asset-backed cryptocurrencies, like Facebook's Libra initiative, will impact the blockchain market. More than a third of respondents said that Libra will impact the long-term future of digital assets like bitcoin, while 80% of respondents believe a compromise between private and public blockchain technologies will soon be needed.
However, whilst the data does reveal areas of concern, 65% of blockchain professionals believe that there will be heavy adoption of blockchain in the future. The report also shows that Libra is putting a spotlight on the technology, with 55% of respondents thinking it will result in wider adoption.
Commenting on the findings, Steve Clarke, Founder & Managing Director, FinTech Connect said:
"Over the last few years, there has an incredible hype train dictating the pace of blockchain technology. Yet from this report we can see there is still a big question mark over what impact it is going to have. The market is experiencing a crisis of confidence which has been made worse by the emergence of Libra and other stable coins which have made a complex market impossible to navigate. This uncertainty is curbing progress – investment is rolling in steadily but nobody is prepared to take the plunge. Until there is greater cross-collaboration between established players and new entrants, and proven use cases emerge as a result, the market will remain cautious and the industry will struggle to fulfil its potential."
The 2019 edition of FinTech Connect is to be held on 3-4 December at ExCeL, London and will bring together 6,000+ of the fintech community to share best practice, showcase new products and solutions and shape financial services of the future.
Free Newsletter Sign-up