BitConnect Coin Outdoes Ethereum's Performance for 6 Months That Followed the ICO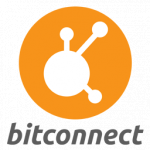 BitConnect Coin Outdoes Ethereum's Performance for 6 Months That Followed the ICO
Bitcoins
,
Cryptocurrencies
The emerging cryptocurrency created by UK based BitConnect, BitConnect Coin (BCC) has registered a phenomenal growth since its inception six months ago by outperforming the growth of the world's top altcoin, Ethereum. The new cryptocurrency has witnessed its value increase dramatically since its November 2016 ICO. From the initial market value of $1.84, BCC has reached a price point of over $52.65 by June 10, 2017.
Ethereum, after its launch on August 10, 2015, commanded a value of $1.71. Six months later, the value of ether had risen by a few dollars to stand at $11.53 by March 28, 2016. A comparison of both the cryptocurrencies shows that BitConnect Coin has achieved a much higher growth rate than most of its counterparts in the recent times — a record 1800 percent rise in value over last month. During the initial months, BCC's growth and community consensus drew comparisons to Bitcoin, but more recently, the cryptocurrency has seen a sharp rise in value, which resembles more closely to the most recent rise of Ether.
Although Ether has witnessed a 2000 percent rise in value since the beginning of 2017, it hasn't always seen such an impressive growth. In the first six months following Ethereum ICO, the ether token saw a steady rise in value, in tune of around 700 percent, whereas BitConnect Coin saw a 3000 percent rise in its value since first hitting the market and over 10,000 percent increase from its ICO price.
Similar to Bitcoin, the total number of BCC is capped at 28 million units. It is a deflationary currency, with the demand sustaining its present high growth rate. As BitConnect Coin continues to witness continued growth, the trend closely follows the company's previously announced records in value and market capitalization during Q1 2017.
Unlike many other cryptocurrencies, BitConnect Coin doesn't require centralized exchange platforms. It can be traded directly between community members, which makes selling and buying the cryptocurrency much easier than some of its competitors.
If BitConnect Coin continues to grow at the current rate, it will quickly turn out to be one of the best cryptocurrency investments of 2017, alongside the likes of Bitcoin, Ethereum, and Ripple.
Free Newsletter Sign-up