Linedata's Industry Conference Attracts Financial and IT Specialists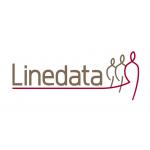 Linedata's Industry Conference Attracts Financial and IT Specialists
Big Data
,
FinTech StartUps
,
IT Innovations
,
Infrastructure
Big Data, the disruptive effect of Fintech on industry incumbents, and a centrepiece debate on the impact of a potential Brexit on financial markets will be among the hot topics at Linedata's annual European conference, taking place on 22nd June at Kings Place, London. More than 200 financial and IT industry specialists are expected to attend the event.
Andrew Grill, Global Managing Partner, IBM, will be the keynote speaker at the conference, which will provide vital business insight and discussion around key areas of concern for the UK asset management, alternatives and lending and leasing sectors. Linedata will host a drinks and canapé reception for delegates in the evening.
Patricia Regnault-Fouqueray, Head of Asset Management, Linedata said: "Our Linedata Exchange events, which take place globally, are must-attend opportunities for industry figures to network, gain new insights and plan ahead. The events attract an international range of experts, from institutional heads of trading to start-up hedge fund managers through to leading lending and leasing executives. Delegates will also have the opportunity to network with a range of our senior in-house experts."
Linedata Exchange Europe is part of Linedata's flagship global event series, with events hosted annually over three continents: North America, Asia and Europe. The events provide discussions on critical industry topics, with access to high-profile keynote speakers and widespread networking opportunities. Launched in 2010, this global series of events has been attended by more than 900 industry participants each year worldwide.
To learn more about Linedata Exchange Europe 2016, visit
https://fr.xing-events.com/HGUKSFU.html?page=1351222
Free Newsletter Sign-up