Beltone Financial Selects SunGard's Order Management System for Market Making on the Egyptian ETF Exchange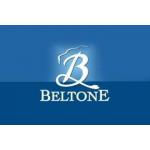 Beltone Financial Selects SunGard's Order Management System for Market Making on the Egyptian ETF Exchange
Beltone Financial ("Beltone"), a leading regional investment bank headquartered in Egypt, has become the first market maker on the Egyptian Exchange (EGX), providing liquidity on the bourse's recently launched Exchange Traded Funds (ETF) that tracks the EGX30 index called XTMisr (EGX30ETF.CA).
Beltone has expanded SunGard's order management system (OMS) and market connectivity platform with the suite's market making and trade execution tools. The market connectivity platform helps Beltone to manage, side by side, its direct market access institutional business as well as its new function as a market-maker on the ETF segment launched by EGX. Beltone is a leading market-maker in Egypt and a leader for direct access to Middle East markets, having been chosen from amongst its peers at the Egyptian Exchange to launch this new service.
The launch in Egypt of market-making facilities and new products, such as ETFs, follows the growing trend in frontier and emerging bourses to improve secondary capital market conditions; with a market-making scheme announced in Abu Dhabi and ETFs being launched across Africa, most recently in Nigeria.
"Beltone Financial strives to be at the forefront of innovations in electronic financial markets in order to bring our clients the best solutions available. SunGard has been a key technology provider for several years, providing us with expertise on global markets combined with local and regional market access." - Magued Shawky, CEO, Beltone Financial
"Local financial markets are focusing on maturing their product offering to reflect the increased sophistication of local and regional investors, as well as responding to increasing interest from international investors looking to trade in the Middle East. We are pleased to expand our relationship with Beltone Financial to support the launch of its market-making business on the new ETF segment of the Egyptian Exchange and to help them achieve more with an integrated trading platform. SunGard continues to invest in the Middle East and North Africa to help firms grow their businesses and adapt to new challenges." - Philippe Carré, global head of connectivity, SunGard
Free Newsletter Sign-up