Ziraat Participation Bank selects Path Solutions for strategic core banking implementation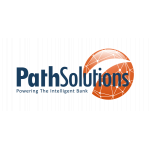 Ziraat Participation Bank selects Path Solutions for strategic core banking implementation
Ziraat Participation Bank in Sudan, a unit affiliated to Ziraat Katilim Bankasi and Ziraat Finans Group, one of largest banking groups in Turkey operating on both Islamic and conventional platforms, has taken the big leap to implement Path Solutions' multi-award winning iMAL Islamic core banking platform. The scope of work includes the implementation of a number of iMAL solutions including Murabaha, Musharaka, Mudaraba, Ijara, Istisnaa, Salam, Qard Hasan, time deposit, profit distribution, trade finance, credit facilities, remittances, accounts payable, Internet and mobile banking, and fixed assets.
Path Solutions is the world's largest software and services provider dedicated to the Islamic banking segment. With a long history deeply rooted in the Islamic financial services sector, Path Solutions serves more than 140 Islamic financial institutions in over 40 countries.
Commenting on the announcement, Mohammed Kateeb, Group Chairman & CEO, Path Solutions said, "We are pleased to join hands with Ziraat Participation Bank in Sudan, member of Ziraat Katilim Bankasi, a state-owned and the largest participation bank in Turkey both per number of branches and total assets. This partnership represents a significant milestone for our company, and we are confident that our robust core banking platform will provide Ziraat Participation Bank with full compliance with the Sharia law, a competitive advantage and the flexibility to expand its presence in Sudan".
Ziraat Participation Bank Khartoum's branch offers commercial, retail, investment, and private banking services to customers in Sudan. Services include branch, ATMs, Internet and Mobile Banking, call centers, current accounts, FX (Foreign Currency), gold deposit account, money management, debit cards, and financing of residential, vehicle, durable goods, education, Hajj and Umrah, land purchase and personal mortgage. Ziraat Participation Bank's activities are conducted as per the Islamic law.
Asked to share his point of view, Metin Özdemir, General Manager, Ziraat Participation Bank said, "We have chosen Path Solutions based on our team's technical evaluation of major core banking application alternatives and the management's assessment. I believe that our cooperation will bring successful results to our Sudan operations".
"iMAL boasts many comprehensive features and functionality designed to provide Islamic banks with a competitive advantage by offering pioneering Sharia-compliant financial technologies that transform the customer experience. This strategic partnership with Path Solutions will generate new opportunities for Ziraat Bank in Sudan; it will allow us to cater to the ever growing demands of our customers for innovative Sharia-based banking products", he added.
By signing a comprehensive agreement with Path Solutions for the implementation of iMAL, Ziraat Participation Bank in Sudan is planning to launch a wide range of Islamic banking products to its expanding customer base in line with its focus to ensure Sharia compliance. iMAL will also reduce time to market, perform real-time processing on multiple channels and in numerous currencies, simplify operations, and minimize the bank's operating costs.
Free Newsletter Sign-up