Voyager Alliance Credit Union Select TCS BaNCS Cloud for Core Banking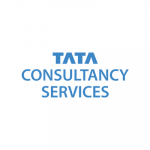 Voyager Alliance Credit Union Select TCS BaNCS Cloud for Core Banking
Tata Consultancy Services (TCS), (BSE: 532540, NSE: TCS) a leading global IT services, consulting and business solutions organization, has announced that Manchester-based Voyager Alliance Credit Union has selected TCS BaNCS™ Cloud for Core Banking as the core platform for its digital transformation. The implementation also covers its associate entity, Retail Credit Union.
The platform's superior performance and open architecture-based core banking and digital channels will help the credit unions enable faster payments, expand their membership base, and future-proof their investments in technology.
Joe Hegarthy, Chief Executive, Voyager Alliance Credit Union, said, "We selected TCS BaNCS for its successful track record of having deployed cloud-based core banking solutions in the UK for credit unions and community banks. By taking our technology to the cloud with a future proof solution like TCS BaNCS, we aim to tap into the faster payments drive, transform our business digitally and widen our footprint."
"TCS BaNCS Cloud for Core Banking is a secure, SaaS-based platform that provides comprehensive functionality and all the capabilities that financial institutions need to grow and transform in a Digital First, Cloud First world. Our proven rapid onboarding methodology reduces migration risk and delivers speed-to-market," said R Vivekanand, Co-Head, TCS Financial Solutions. "We are delighted to migrate the Voyager Alliance and Retail Credit Unions on to our platform and to enable their Business 4.0™ transformation journeys."
Leading credit unions in the UK have adopted TCS BaNCS Cloud for Core Banking to gain speed to market for new products. In India, the platform supports over 15,000 branches belonging to more than 170 small banks, processing over 100 million transactions per month.
TCS BaNCS Cloud is a plug-and-play, pay-as-you-go, one-stop suite of SaaS products and platforms catering to the end-to-end financial services value chain. It has been adopted by banks of varying sizes across the globe for its future-ready digital architecture, functionality, business agility and operational efficiency. The TCS BaNCS Cloud platforms' proven application architecture ensures anytime, anywhere digital access, scalability, resilience, high performance, and compliance. TCS BaNCS Cloud incorporates operational procedures and infrastructure that are transparent, auditable, and compliant with stringent regulatory requirements.
TCS BaNCS' modern, BIAN-compliant service-oriented architecture and support for open banking, has made it a critical component of banks' Business 4.0™ transformations, enabling a digital strategy for customer engagement and participation in a rich partner ecosystem. The solution has one of the richest collections of API-enabled components addressing retail, corporate and private banking and wealth management, including digital banking for all segments. It supports industry standards such as ISO20022 and IFX. Additionally, TCS BaNCS has ready-to-use connectivity to blockchain-based applications and networks with TCS' Quartz™ Blockchain solutions.
Free Newsletter Sign-up