U.S. Bank Provides Touch ID for More Convenient Mobile Banking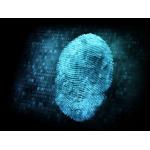 U.S. Bank Provides Touch ID for More Convenient Mobile Banking
Securely logging in to mobile banking just got easier for U.S. Bank customers with the release of an updated version of the U.S. Bank Mobile app for iPhone®. The new app gives customers an option to use Touch ID for faster, more convenient access to their money, combined with the security of a unique fingerprint to login.
"We have been looking at ways to use biometrics such as voice and fingerprint to authenticate identification for several years," said Gareth Gaston, executive vice president and head of omnichannel banking at U.S. Bank. "Today we have critical mass. With more and more devices using fingerprint as an option to unlock tablets and phones, customers are not only comfortable with fingerprint login, they expect it. This enhancement is one more way U.S. Bank is putting innovation and technology to work for millions of customers."
Touch ID is available for U.S. Bank customers using iPhone 5s and later models. The feature will be available in future releases of the U.S. Bank Mobile app for iPad and Android users.
Mobile deposits get an upgrade
In addition to Touch ID login, U.S. Bank customers will see improvement in mobile check deposits. U.S. Bank customers were among the first to be able to deposit checks from their mobile device five years ago. Updated software in the U.S. Bank Mobile app makes it easier to get the right image on the first try by enhancing image capture from various angles or under low light conditions.
The updated U.S. Bank Mobile app for iPhone continues a steady stream of new features that make mobile banking and payments more convenient and secure for customers. Earlier this month, U.S. Bank enhanced person-to-person mobile payments including a real-time option through the clearXchange network. U.S. Bank was also one of the first banks to launch Apple Pay, Samsung Pay and Android Pay making mobile payments more convenient.
U.S. Bancorp (NYSE: USB), with $422 billion in assets as of December 31, 2015, is the parent company of U.S. Bank National Association, the fifth largest commercial bank in the United States. The company operates 3,133 banking offices in 25 states and 4,936 ATMs and provides a comprehensive line of banking, investment, mortgage, trust and payment services products to consumers, businesses and institutions. Visit U.S. Bancorp on the web at www.usbank.com.
Free Newsletter Sign-up