UN taps BBVA API card data to facilitate climate change project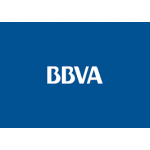 UN taps BBVA API card data to facilitate climate change project
Spanish banking group BBVA is contributing information on card transactions to a United Nations project trying to tap big data to combat climate change.
The UN Global Pulse Data for Climate Action open-innovation project is inviting data experts and researchers from around the world to pitch their ideas on how they can use information from private sector partners in the fight against climate change.

BBVA is among the firms backing the project, providing statistical data on transactions with its debit and credit cards in Spanish stores between 2014 and 2016, available through the bank's API Market.

Researchers picked by the UN will have four months to work on how they can use the data from BBVA, and others such as telco Orange and traffic app Waze, to further efforts to mitigate and adapt to climate change.

"Driving effective action on climate change requires not only climate data, but also rich information about human behavior," says Robert Kirkpatrick, director of UN Global Pulse.

"Big data can provide dynamic feedback on how communities affect and are affected by the climate system, and enable innovation to increase sustainability and resilience. This data is primarily held by companies, like those participating in Data for Climate Action."

After the four months are up, a panel of climate change and data analysis experts will look at the methodology, relevance and potential impact of the projects before picking winners who will see their efforts brought into the real world.
Free Newsletter Sign-up