Tide Raises £44.1 million in a First-Round of Series B Funding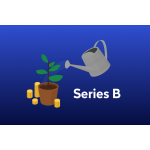 Tide Raises £44.1 million in a First-Round of Series B Funding
Tide, the leading digital business banking platform, has today announced it has raised £44.1 million (US$54.3 million) in a first-round of Series B funding*. The round was led by specialist fintech investment companies, The SBI Group and Augmentum Fintech plc ("Augmentum").
Japan-based The SBI Group is one of the world's leading fintech investment companies, Augmentum is one of Europe's leading fintech VCs and the UK's only listed fund specialising in fintech.
The additional funding will help Tide substantially increase its share of the UK business banking market, as well as to support the Company's planned international expansion. Earlier this year, Tide's partner, ClearBank secured a £60 million grant (US$74 million) from the RBS Alternative Remedies Package. Tide subsequently committed to raise an additional £60 million (US$74million) in upcoming funding rounds. Including the BCR grant, this will take the total raised by Tide to more than £130 million (US$160 million) to support its growth plans.
Tide's aim is to become the number one business banking challenger and create genuine competition to the high street banks that dominate the UK business banking sector.
Combined with ClearBank's world-class payments infrastructure, Tide is targeting a UK market share of at least 8% by 2023. In August 2019, Tide surpassed 100,000 members and increased its market share to 1.75%.
Significant member growth has been matched by strong growth in the Tide team, which has more than doubled in size to over 250 this year, as Tide launched new products and services for its members. These include Tide Plus and Tide Capital. Tide Plus is an upgraded account giving members additional support for running their businesses, including a dedicated 24/7 legal helpline, and phone helpline. In September, Tide announced the creation of Tide Capital, a subsidiary company allowing Tide to offer its own credit products to members for the first time.
Free Newsletter Sign-up