Temenos Named Digital 'Market Leader' in Ovum Decision Matrix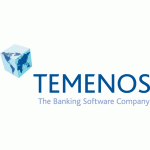 Temenos Named Digital 'Market Leader' in Ovum Decision Matrix
Banking
,
Financial
,
Infrastructure
Temenos (SIX: TEMN), the software specialist for banking and finance, has been named a market leader in the Ovum Decision Matrix (ODM): Selecting a Digital Banking Platform, 2017-18; and presents details of Temenos User Experience Platform (UXP) v6.0, the first and only platform on the market for intuitively creating and managing apps and content with a single toolset and skillset.
The ODM provides a "reference guide for digital banking platform providers by profiling the leading vendors, their platforms, and their positioning." Ten global vendors and products were selected for evaluation across three categories: market impact, technology, and execution.
With the recommendation that "Temenos UXP is a market leader'', Noora Haapajärvi, Ovum Associate Analyst and author of the report, states: "With Temenos UXP, banks get capabilities that equip them for the digital economy. Based on a user experience platform, the product has a strong underlying foundation that Temenos has developed further and that probably will see further advancements in the near future. Ovum recommends that banks shortlist Temenos when searching for a competitive digital banking platform solution."
Ovum's inclusion criteria for the report states: vendors selected "have the ability to service a significant number of markets, provide full retail banking product support, and meet the needs of a broad range
of banks; and these vendors are "worthy of consideration for a bank looking for a digital banking solution capable of providing the tools required to help it excel in the digital economy."
This distinction coincides with a significant upgrade of Temenos' UXP offering. Version 6.0 of Temenos' UXP sharpens the digital customer experience by enabling banks to harness powerful dynamic content-management capabilities. This makes Temenos' UXP the only platform on the market for intuitively creating and managing multi-channel banking apps and content with a single toolset and skillset. Temenos' UXP can be used as a standalone app development platform, as a platform underpinning channels (possibly as part of a Temenos complete digital banking solution), and as a key element of Temenos' recently-launched Digital Engagement solution.
Dharmesh Mistry, Chief Digital Officer, at Temenos, said: "As the majority of customer interactions now occur through digital channels, presenting customers with highly relevant content and providing a seamlessly consistent experience across all digital channels has become more important than ever. A digital UXP is essential to ensure a bank's success in driving customer engagement, which is why Temenos' investment in its UXP solution as part of our full front to back offering is reaching new heights. We are delighted to be recognised by Ovum and positioned so favourably amongst our peers in the digital banking market, and are excited to extend our leadership with the launch of v6.0 of Temenos' UXP.
Free Newsletter Sign-up