Starling Bank Unveils Developer Portal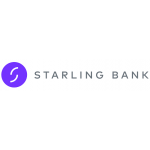 Starling Bank Unveils Developer Portal
Today Starling Bank revealed its much anticipated Developer Portal and took the next step on its roadmap to building out its Marketplace Platform.
Debuting for the launch of Innovate Finance 2017, Starling Bank's Developer Portal enables third-parties to securely access customer data (with their permission, of course) and build on top of the Starling Platform using the mobile-only bank's APIs (Application Programming Interface).
As the first UK licenced bank to launch a public API in keeping with the ambitions of PSD2 and the Open Banking initiative, the APIs enable external developers to create products and services that work together with Starling's banking app.
Whilst integrations with money apps and technology platforms are expected in the first instance – such as money advice chatbots or spending analytics – in the future, the capabilities will extend for lifestyle, retail and wellness products that could integrate with other apps, wearables or even the Internet of Things. Products and tools integrated with Starling Bank's APIs will have the opportunity to sit in the Marketplace where users can easily access these additional services.
Megan Caywood, Starling's Chief Platform Officer, said: "Starling is committed to ensuring that everyone around the world has the opportunity for a healthy financial life. There are two key steps to enabling this. The first is empowerment through data. We believe that customers own their own data and should be able to use it to their benefit, rather than have it used in cross-selling or upselling situations. A second important step is enabling innovation so that the best products in market are available and accessible for everyone – whether that's a Lifetime ISA from a traditional provider or a new fintech. This means people have real visibility over what products are out there, and consequently, much greater choice in finding the product that is right for them."
Free Newsletter Sign-up