Spotcap powers Cembra Money Bank's first business offering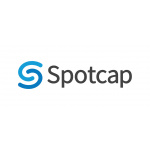 Spotcap powers Cembra Money Bank's first business offering
Spotcap, a multinational fintech, and Cembra Money Bank have partnered to launch a new digital lending service for Swiss small and medium-sized enterprises (SMEs) named Cembra Business.
In addition to its consumer finance services, Cembra Money Bank will now offer loans of up to
CHF 250,000 to SMEs, which, according to The Swiss Federal Council, make up more than 99% of companies and are responsible for two-thirds of the available jobs in Switzerland.
Businesses can apply online in 15 minutes and receive a credit decision within one working day. Funds are available to approved borrowers in 48 hours.
Régis Lehmann, Head of Cembra Business said: "As Cembra Business, we take pride in meeting our customers' needs with secure and simple financing. Spotcap's lending technology has played a key role in extending our customer promise to the business segment, because it enables us to provide fast credit decisions and the optimal loan offering for each case."
Jens Woloszczak, Spotcap co-founder and CEO, commented on Cembra's move into small business lending, saying that "it demonstrates what financial institutions can achieve by partnering with fintechs. Cembra was able to leverage our innovative technology and analytics and launch a new service in a matter of months, rather than years. Despite how strong Switzerland's financial market is, there is still untapped demand for digital lending services, and we are honoured to accompany Cembra Business in its expansion."
Free Newsletter Sign-up