Saxo Bank appoints Vivienne Yu as CEO of Greater China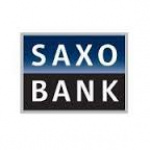 Saxo Bank appoints Vivienne Yu as CEO of Greater China
Saxo Bank, the leading Fintech specialist focused on multi-asset trading and investment, today announces the appointment of Vivienne Yu as CEO of Greater China to further grow Saxo Bank's retail and wholesale business in the strategically important region.
As CEO of Greater China, Vivienne will assume overall responsibility for expanding Saxo Bank's services and customer base and drive strategic business growth in the Greater China region, including offices in Hong Kong and Shanghai.
Additionally, she will manage and develop relationships with key stakeholders and partners in China and Hong Kong.
Vivienne Yu is an accomplished executive with significant business experience in the banking and financial industry in China and Australia. The new top executive most recently served as CEO China at Commonwealth Bank of Australia, where she led CBA China's investment and proprietary banking business for the retail, SME and institutional client base.
Prior to this, Vivienne spent four years at Bank of Hangzhou (listed on Shanghai Stock Exchange) as a Chief Executive for both Retail and Business Banking. She served four years at Australia Chamber of Commerce as a non-executive Board Director and ten years at Commonwealth Bank of Australia holding several senior level positions.
Vivienne holds an MBA from Australian Graduate School of Management and a Bachelor of Economics from Renmin University of China.
Commenting on her appointment, Kim Fournais, CEO and Founder of Saxo Bank, said:
"We are extremely pleased to welcome Vivienne on board to help us grow in the Greater China Area. Vivienne has an excellent track record with senior positions in the financial industry in China and Australia. With Vivienne's knowledge and experience, we are confident that she is the person to lead Saxo Bank's business in China to new heights and in line with our high ambitions for the region."
Vivienne Yu commented on the new role:
"It's exciting to join a company that has a huge growth potential and is keen to grow in the Greater China area. Saxo Bank's technology and business model is truly unique and I look forward to the opportunity to build upon the current financial growth of the bank. As a fintech long before the term was created, Saxo is extremely well positioned to grow and add value to clients and partners in the Greater China Area and I am excited to be joining the company during this momentous time."
Free Newsletter Sign-up