Revolut enters UK savings market with easy-access account that offers a market-leading rate of 1.35%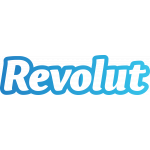 Revolut enters UK savings market with easy-access account that offers a market-leading rate of 1.35%
Revolut, the global financial platform with over ten million customers in the UK and Europe, has today entered the UK savings market, in partnership with Flagstone, offering an easy-access savings account with a limited market-leading interest rate of 1.35% AER.
The new Savings Vault, which is FSCS protected up to £85,000 through Paragon Bank, is an addition to Revolut's popular Vaults feature.
Savings Vaults allow Revolut customers to round-up their card payments to the nearest whole number and instantly save their spare change. Funds can also be deposited by regular and one-off payments. Revolut customers can quickly convert their existing Vault into a Savings Vault in order to start benefiting from the competitive interest rate.
As well as offering a limited best-in-class interest rate, Revolut's Savings Vaults offer consumers true flexibility, unlike other similar products currently available in the market. There is no minimum deposit amount, withdrawals can be made at any time, and interest is paid daily.
With this account, Revolut aims to tackle the consumer loyalty trap which has existed for so long in the cash savings market. In fact, the FCA2 estimates a third (33%) of UK consumer cash is sitting in easy access savings accounts opened over five years ago which receive interest rates 0.82% lower than accounts opened more recently.
The introduction of Savings Vaults is the latest development in Revolut's successful Vaults feature, launched in April 2018. Since then, over 2.5 million Vaults have been opened – with an average of 6,000 new Vaults created every day. To date, Revolut customers have put aside over £1 billion into their Vaults.
Nik Storonsky, Founder & CEO of Revolut said: "Interest rates have been minuscule in recent years, and this has directly impacted the options that people have when it comes to saving money. With the introduction of Savings Vaults, we can now offer our UK customers one of the most competitive rates in the country, with complete flexibility and protection.
"For us, this is another step towards our goal of democratising the financial services industry, and providing much greater value than traditional banks. As we push into 2020, we have a host of new products and services on the way that will help our customers to spend, save and manage their money more effectively."
Savings Vaults are currently only available in GBP to Revolut Metal customers whose sole tax residency is in the UK. Revolut Premium and Standard customers in the UK will be able to access Savings Vaults at a lower rate in the coming months. Revolut will be rolling out Savings Vaults to other European markets in the near future.
Only limited deposits will be accepted at the market-leading 1.35% AER interest rate. After the limit is reached, any new deposits will receive a lesser rate.
Metal accounts are Revolut's leading service offered via monthly subscription (£12.99 per month). As well as the free UK account available to all Revolut users, Metal customers benefit from a range of extra perks including unlimited commission free stock trading, unlimited foreign exchange, worldwide travel and medical insurance, no fee ATM withdrawals up to £600 per month, disposable virtual cards to further protect against online card fraud, airport lounge access, concierge services and a wide range of shopping discounts.
Revolut launched in 2015 with a vision of building the world's first truly global bank and has since grown to over 10 million retail customers, and signed up over 300,000 business customers, worldwide. With Revolut, customers can spend and transfer money globally at the real exchange rate, exchange currencies in the app, manage their money with instant analytics and budgeting controls, buy and sell cryptocurrencies, buy and sell stocks commission-free, and now have the tools to save better and achieve their goals faster.
Free Newsletter Sign-up