Revolut bolsters European leadership with C-suite hires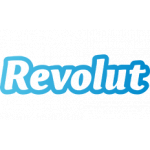 Revolut bolsters European leadership with C-suite hires
The global financial platform, Revolut, announces new senior appointments to local European leadership teams, marking a major milestone in the company's global growth and expansion strategy.
Lithuania
Virgilijus Mirkės has been appointed CEO of Revolut Lithuania. Virgilijus is responsible for Revolut's overall operations in the country including recruiting and co-managing the team in Vilnius, working with senior management to define and implement the European strategy for Revolut's regulated entities, primarily focusing on payment, deposit and credit products, and developing a strong relationship with regulators in Lithuania and beyond.
With 25 years' banking experience, Virgilijus brings a wealth of experience to the role. He was previously CEO for SEB Investment Management and Head of Capital Markets for SEB, as well as spending 3 years in Canada with Scotiabank Technology Application Group.
Other senior executives in the leadership team include Jurgita Šaučiūnienė, CFO, who has 20 years' banking experience including CFO for Luminor Bank, and Raimondas Berniūnas as CRO, with 20 years' banking experience, previously Head of Risk at SEB.
Revolut is in the final stages of operationalising its existing European EMI and Banking licences in Lithuania, with these entities preparing to provide services to Lithuanian clients, as well as providing a contingency option for European services in the event of a hard Brexit. This follows on from the successful conclusion in June 2019 of the parliamentary enquiry into Revolut which concluded with no adverse findings.
Revolut has hired 62 roles in Lithuania in 2019 to date.
Ireland
Revolut has appointed Joe Heneghan as CEO of Revolut Ireland. Joe will be responsible for building Revolut's business in the Republic of Ireland. He will be the senior leader defining and implementing the Irish business strategy, including maintaining and expanding Revolut's offering to best suit the needs of its customers, while maintaining the highest governance and compliance standards. While Revolut progresses its application for relevant Irish regulatory licenses, Joe will also be the in-jurisdiction point of contact for the regulator and relevant stakeholders, responsible for building trusted relationships.
Joe brings over 20 years' banking experience to Revolut. He spent 14 years at Ulster Bank in senior roles such as Head of Risk Management, Director of Customer Experience and Products, and most recently Chief Administrative Officer. In his role at the third largest commercial bank in Ireland, Joe led a team of over 600 in improving service delivery, cost management and customer experience. Previous roles included Head of Product Management at First Active plc and Marketing Manager with Permanent TSB bank.
Commenting on the appointments, Richard Davies, Revolut's Group Chief Operating Officer said "As we continue to implement our expansion strategy to bring great value and amazing digital experience to fit customers globally, it's vital that we build the strongest teams with the best skills and experience to deliver this. As banking veterans, Virgilijus and Joe come with a huge amount of experience growing businesses in highly regulated environments as well as building solid relationships with regulators. We're really pleased to have them on board."
Free Newsletter Sign-up