Renasant Bank Chooses nCino's Bank Operating System to Enhance its Commercial Banking Processes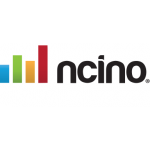 Renasant Bank Chooses nCino's Bank Operating System to Enhance its Commercial Banking Processes
Banking
,
Cloud
,
Infrastructure
nCino, the worldwide leader in cloud banking, announced today that $8.53 billion-asset Renasant Bank has selected its Bank Operating System to automate and optimize its commercial banking processes, ultimately enhancing the experience of both the bank's employees and customers.
Renasant Bank vetted a handful of solutions to streamline its lending process, but chose nCino because its modern technology strategically aligned with the bank's brand persona and would easily integrate with other systems. With nCino's Bank Operating System, Renasant Bank will be able to combine traditionally disparate processes, such as customer relationship management (CRM), business process management and reporting in a single, secure cloud-based environment. Renasant Bank expects nCino to improve the effectiveness and productivity with which the commercial banking team operates.
"Our top priority is the client, which is why during the past year our organization has been preparing to introduce a platform that allows us to revamp our loan process, making the end user experience more convenient," said Zack Bishop, chief information officer and executive vice president of Renasant Bank. "With nCino, we'll have a more seamless, integrated experience that empowers us to better serve our clients and improve our lending efficiency."
Renasant Bank is rapidly growing, and nCino's Bank Operating System will allow the bank to not only scale as needed, but also smoothly manage the increased regulatory governance and complex reporting that accompanies such growth. nCino simplifies reporting and provides a more comprehensive view into portfolio and individual loan performance, affording complete transparency to employees, bank executives and regulatory agencies.
"Financial institutions that are quickly expanding, such as Renasant Bank, require a scalable, flexible solution that will enable them to maintain their same standard of superior customer service while also keeping pace with customers' desire for a great digital experience," explained Josh Glover, senior vice president of community and regional financial institutions at nCino. "nCino's Bank Operating System will help Renasant Bank foster that growth by freeing employees to focus on borrower engagement and new opportunities, allowing this well-established and respected bank to surpass customer expectations by delivering the speed and convenience necessary to win in today's competitive environment."
Free Newsletter Sign-up