Payment Cloud Technologies Enable UK SME Digital Banking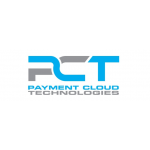 Payment Cloud Technologies Enable UK SME Digital Banking
Payment Cloud Technologies (PCT), the London-based FinTech business, has today announced a contract with ULUS Group for the delivery of a digital community business bank for the UK's SME businesses. The bank, which will be launched in quarter four this year, is designed to offer top quartile business banking services to in excess of 700,000 UK-based Ethnic SMEs that have been previously underserved by traditional banking services.
Despite several attempts to overhaul and improve the industry, there remains major disillusionment from the UK's SMEs towards traditional banking providers. Research published last month revealed that 47% of UK SME owners claim thebusiness advice they received in the last 12 months from their mainstream bank had a negative impact on their business operations.
PCT's cloud-based digital.VISION platform enables focused competitors such as ULUS to secure quick market entry and meet the specific consumer needs of segments such as the SME market within the highly-regulated banking industry, at a fraction of the usual cost. ULUS is the first challenger bank to provide a tailored business proposition to a specific community. The services proposition will include a multi-lingual user interface, role based payment authorisation and mobile card acquiring.
Ian Clowes, CEO, Payment Cloud Technologies, said: ''With the speed at which FinTech has accelerated, developed and innovated over the last 10 years, it is surprising that the UK is only now beginning to realise it's potential to meet the country's very specific and diverse consumer requirements in financial services. ULUS Group instantly impressed upon us their desire to do exactly that, so we were delighted to be able to help them achieve this.''
Once the business's UK model is successfully established, ULUS and PCT will expand their digital banking proposition into other European countries with significant Ethnic community representation. PCT has also been retained to provide specialist advice on ULUS's application for a full banking license. Once granted, the license will allow ULUS to accept deposits and develop specialist business loans for its customers.
Haydar Ulus, Principal, ULUS Group, said: ''At ULUS Group, we have a core mission to provide secure, fair and scalable financial inclusion to Ethnic communities both in the UK and other geographies. We knew that our banking proposition had the potential to achieve this, so we were pleased to secure rapid market entry with PCT. Their digital.VISION platform has removed the frustration of delivering financial services and allowed us to put the focus back on our business and, ultimately, on our customers.''
The partnership with ULUS builds on PCT's successful expansion within the financial services market, having enabled the delivery of a digital bank on a national scale with An Post in November. An Post is Ireland's largest postal service provider and is using PCT's robust, reliable and fully compliant bank.VISION platform to deliver banking-grade financial services to its 1.7 million weekly customers.
Free Newsletter Sign-up