Path Solutions becomes member of CIBAFI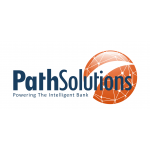 Path Solutions becomes member of CIBAFI
Banking
,
Islamic Finance
Kuwait-based Path Solutions has joined CIBAFI, the General Council for Islamic Banks and Financial Institutions as a member. CIBAFI is an international organization established in 2001 and headquartered in the Kingdom of Bahrain. It is affiliated with the Organization of Islamic Cooperation (OIC).
CIBAFI represents the Islamic financial services industry globally, defending and promoting its role, consolidating cooperation among its members and with other institutions with similar interests and objectives.
With nearly 120 members over 30 jurisdictions, representing market players, international intergovernmental organizations, professional firms and industry associations, CIBAFI is recognized as a key player in the international Islamic finance marketplace.
Path Solutions' membership with CIBAFI will serve as an excellent opportunity to collaborate with the renown institution to advance the development of the Islamic financial services industry and to benchmark and further ensure conformity of the company's Islamic software solutions and services with the Sharia.
Free Newsletter Sign-up