Orabank group successfully goes live with Sopra Banking Amplitude in 12 countries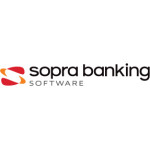 Orabank group successfully goes live with Sopra Banking Amplitude in 12 countries
Oragroup announces successful completion of its IT system overhaul and standardisation programme, in partnership with Sopra Banking Software.
In order to meet its ambitious development plan objectives and to respond to upcoming digital issues, one of the challenges Oragroup had to tackle was implementing a standardised, efficient IT system in all the group's subsidiaries, located in 12 countries. Oragroup engaged Sopra Banking Software's services to implement Sopra Banking Amplitude, a core banking solution, in all of the group's banks. The solution uses an integrated approach to combine banking production and multichannel distribution functions dedicated to the digital world.
'Having a standardised IT system is essential for Orabank group's transformation. Amongst other things, this enables the group to optimise performance and produce uniform reporting at a group level. We will only benefit from Synergies generated across our large banking network if our IT systems are effectively standardised.'explained Binta Toure Ndoye, Chief Executive Officer Oragroup. 'Implementing a new universal system in all our banks has meant, for example, we can accelerate new product launches and speed up automation of all our activities.'
The 12 Amplitude migration projects were successfully completed within the ambitious three-year deadline. Furthermore, the existing systems were all different, and the banks are located in various countries, and currency areas. An additional challenge to overcome was the merger of the Banque Togolaise de Développement and Orabank Togo. Sopra Banking Software's experience made it possible to secure this large-scale project within the deadlines set in advance, while enabling the group to successfully complete its ambitious development plan.
Sopra Banking Software is helping banks in Africa to develop and operate their digital transformations; over 180 financial institutions in the region rely on Sopra Banking Software's solutions, in about thirty countries.
Free Newsletter Sign-up