Online Banking Solutions Unveils New OBVIATE Security Product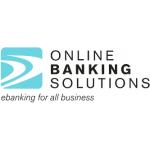 Online Banking Solutions Unveils New OBVIATE Security Product
Online Banking Solutions (OBS) announced today the release of a new security solution designed to maximize the online banking user experience and help protect against financial fraud.
OBVIATE is the next generation of the successful M-Secure browser already in use by many financial institutions as an alternative to hard security tokens and security point solutions. OBVIATE multi-layer security features offer workstation and financial data protection against online threats such as spyware, banking trojans and other advanced malware. The innovative design approach of OBVIATE assumes that each workstation is already compromised by ongoing cybercriminal attacks which are ever increasing in effectiveness. Leveraging layers of mutual authentication, encrypted keyboard technology, and entitlement-based web destinations, OBVIATE offers a strong security solution to mitigate the threat of any virus or malware lurking to perpetuate fraud.
Coupled with the strong security of OBVIATE, the user experience encompasses streamlined access to multiple financial institution sites. Users enjoy the efficiency of fewer credentials to manage through Single Sign-On (SSO) and simplified credential management while FI's benefit from competitive differentiation and new branding opportunities. With OBVIATE, Online Banking Solutions has achieved the goal of providing both more security and greater convenience, resulting in reduced losses and increased user productivity.
According to Scott Graf, OBS CTO, "Ten years ago, we recognized the need for a new approach to supporting secure web banking. We began with the notion that securing the online session and data was more feasible than trying to manage the security of end user computers. OBVIATE is the continuation of our vision and commitment to strong business online banking security."
Dan Myers, OBS CEO said, "We view strong, integrated security as fundamental to business online banking and have invested heavily in protecting the trust between financial institutions and the companies they serve." Myers added, "It's hard to imagine any online system operating in today's environment without a solid security foundation."
Free Newsletter Sign-up