NICE Actimize's AML Essentials Chosen by TONIK to Support Launch of its Digital Banking Platform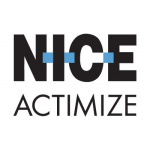 NICE Actimize's AML Essentials Chosen by TONIK to Support Launch of its Digital Banking Platform
NICE Actimize, a NICE business and the leader in Autonomous Financial Crime Management, has been chosen by TONIK, a leading Southeast Asia pure-play licensed digital bank, to implement its Essentials Anti-Money Laundering solutions and support the development of a secure banking environment for its new customer base. TONIK, which was recently approved to establish a regulated bank in the Philippines, is a transformative digital bank working to revolutionize the way money works in Southeast Asia. TONIK is one of the first digital-only banks in the region providing retail financial products including deposits, loans, current accounts, payments, and cards on a highly secure digital banking platform.

AML Essentials, a cloud-based offering that is built upon NICE Actimize's proven, end-to-end anti-money laundering platform, addresses the challenges of digital transformation and the online banking environment in which TONIK is focused. AML Essentials coverage includes Transaction Monitoring, Customer Due Diligence, and Sanctions Screening capabilities. Leveraging the power and experience of NICE Actimize's enterprise solutions, AML Essentials offers rapid deployment and reduces overhead to make compliance easier and at a lower total cost of ownership.

"We are pleased to partner with industry-leader NICE Actimize to support our launch of the first pure-play neobank digital platform in the Philippines. We believe that digital banking is capable of operating on a higher level of financial compliance than traditional banks, and our partnership with NICE Actimize is strongly indicative of the higher standard of trust, reliability and compliance that we intend to foster in the digital banking space across Southeast Asia," said Greg Krasnov, Chief Executive Officer & Founder, TONIK.

"As digital banking becomes more widely accepted, regulators continue to examine compliance rules for this new banking channel. We look forward to providing TONIK with the necessary support to address the changing requirements that it may face throughout the region. As innovators such as TONIK bring much needed banking services to the Philippines and beyond throughout Southeast Asia, NICE Actimize looks forward to launching its cloud-based anti-money laundering solutions in support of its secure digital banking platform," said Craig Costigan, CEO, NICE Actimize.
Free Newsletter Sign-up