Metro Bank Unveils New Commercial Internet Banking Platform Developed by Backbase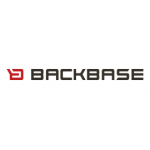 Metro Bank Unveils New Commercial Internet Banking Platform Developed by Backbase
As part of their commitment to provide consumers with innovative offerings and customer-centric banking experiences, today, Metro Bank announces the launch of its new commercial internet banking platform - marking yet another disruptive step for the challenger bank.
Since its initial launch in 2010, Metro Bank has demonstrated an innovative, customer-focused approach that has scored its success as a true challenger - being the first new high street bank to open in the UK for over 100 years.
In putting innovation and customer-centricity at the forefront of their development, Metro Bank has collaborated with Backbase to further improve customers' online experience. Backbase, a leader in innovative omni-channel banking software, was selected on the basis of its high expertise in developing customer experience platforms across multi-channels; and aligns with Metro Bank's strategy of combining retail banking success to online experiences.
Metro Bank's new digital banking platform will enable customers to tailor access and set payment limits for individual users, with the ability to choose different levels of verification and authorisation - from self-authorisation, up to a two-manager verification and authorisation sign-off process; revolutionising customers' oversight of their finances. Its advanced search facility also enables customers to access transaction history from the date the account was opened, a direct response to customer feedback.
The new banking platform will provide customers with easy access to the most commonly used services, significantly enhancing customers' online experience.
Jouk Pleiter, CEO at Backbase, commented on the collaboration: "The Backbase team worked closely with Metro Bank to innovate their commercial banking platform. Now Metro Bank is empowering entrepreneurs to take more control of their online banking experience, and we're delighted that the Backbase platform has enabled them to do so."
David Young, CTO at Metro Bank, added: "As the entrepreneur's bank, we're committed to making our customers' banking experience as straightforward and convenient as possible. Backbase has enabled us to provide our customers with an intuitive design and rich functionality, and we look forward to continue to work with them in the future."
Free Newsletter Sign-up