Meniga closes a €8.5m strategic investment round led by Groupe BPCE, Grupo Crédito Agrícola & UniCredit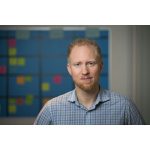 Meniga closes a €8.5m strategic investment round led by Groupe BPCE, Grupo Crédito Agrícola & UniCredit
Banking
,
Online Banking
,
Infrastructure
Meniga, a leading provider of digital banking technology for the world's largest banks, has closed a €8.5m strategic investment led by customers Groupe BPCE, the second-largest banking group in France and lead investor in this round, Portugal's Grupo Crédito Agrícola and long-standing strategic partner UniCredit. Other participants in the round include current institutional investors Velocity Capital, Industrifonden & Frumtak Ventures.
The funding will be used for continued investment in Meniga's R&D activities, as well as for strengthening the sales & service teams to meet growing demand.
"We are very pleased to welcome Groupe BPCE and Crédito Agrícola to our growing group of strategic investors. Partnering closely with our customers is a key part of our strategy to be the preferred digital innovation partner to our clients. An equity relationship is an excellent way to strengthen such partnerships", said Georg Ludviksson, CEO and Co-founder of Meniga. "We appreciate the continued vote of confidence and growing business we have with our impressive global client base".
Meniga's digital banking platform helps banks and fintechs use personal finance data to innovate in their online and mobile channels. Meniga's product offering includes data aggregation technologies, personal and business finance management solutions, cashback rewards and transaction-based carbon insights.
With the Open Banking movement spreading rapidly across the globe, Meniga is facing growing demand for its products and services which are already being used by more than 90 million banking customers across 30 countries. Responding to increasing market needs, Meniga opened new office locations in Barcelona and Singapore in 2019, adding to its existing physical presence in London - where the company is headquartered - Reykjavik, Stockholm, Helsinki and Warsaw.
Groupe BPCE – one of Meniga's largest customers - first partnered with Meniga back in 2018 and is now joining the group of strategic investors based on the positive experience collaborating with Meniga on digital channel innovation over the past two years.
"Our partnership with Meniga has been extremely positive to date. Together, we have laid the groundwork for continued digital innovation at Groupe BPCE to better serve our customers in a very dynamic banking market. We look forward to continue transforming our digital customer experience and contribute to building the future of digital banking together with Meniga ", said Yves Tyrode, Chief Digital & Data Officer, member of the Management Board of Groupe BPCE.
Crédito Agrícola recently launched its new banking app powered by Meniga – the innovative moey! app.
"Meniga played an instrumental role in the creation of moey! and we are excited to continue the journey of embracing Open Banking together with Meniga. We are very pleased to join the esteemed group of strategic investors in the company", said Licinio Pina CEO of Crédito Agrícola Group.
UniCredit has been a strategic partner to Meniga since 2018 and this is the second time the leading pan-European commercial bank is participating in a strategic investment round with Meniga.
"We believe in fostering long-term relationships with the best fintechs in the market in order to continue developing innovative products and services with tangible benefits for our clients. The partnership with Meniga has allowed us to offer a simple, tailored and very user-friendly digital banking experience to our customers and we look forward to continuing to work together to support our clients' digital banking needs with innovative solutions", said Olivier Khayat, Co-CEO Commercial Banking Western Europe at
Free Newsletter Sign-up