Mambu enters Brazilian market signing fintech, Acesso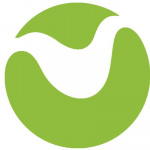 Mambu enters Brazilian market signing fintech, Acesso
Mambu, the leading SaaS banking engine, today announced that it has signed its first Brazilian client, Acesso, the innovative financial services company specialising in issuing and managing prepaid cards with a reputation for setting benchmarks in the country.
Founded in 2010, the company aims to provide access to financial services to 50 million unbanked and underbanked Brazilians. Acesso currently has over 500,000 active accounts and is the leading prepaid card issuer in Brazil, helping to transform market by promoting personal monetary management through a mobile app.
Davi Holanda, CEO of Acesso, highlights that the alliance with Mambu will help the fintech grow its client base and guarantee a distinctive client experience. "Our challenge is to not only continue to bring more Brazilians into the formal sector, but to change the way Brazilians interact with their financial service providers and give them more options, especially when making payments.
"Mambu's platform will allow us to provide the best modern digital financial experience to our customers while giving us the momentum to grow by offering a comprehensive product range and cementing our leading place in this country's digital financial services sector," Holanda pointed out.
"When a leading company such as Acesso entrusts us with its operations, it complements our commitment to the region," said Edgardo Torres-Caballero, Managing Director of Mambu for the Americas. "The response of our Latin American clients has been positive and our portfolio has grown along with our clients."
"We will support the innovation and expansion Acesso looks to achieve. Our platform will help Acesso be more agile and quick to market, while they focus on customer experience and creating cutting-edge services."
A study by the Brazilian Central Bank, 'Brazilians and their relationship with money' the volume of commercial transactions in debit and credit cards increased by 45%, and is expected to continue to grow.
"This illustrates a great opportunity for Acesso to scale rapidly in an extremely receptive market in the region. We will draw on our global experience across more than 55 countries to help Acesso expand its reach and digitize daily transactions for Brazilian consumers," adds Torres-Caballero.
Free Newsletter Sign-up