Large Japanese bank shifts rFrame to REPORTER for regulatory reporting and compliance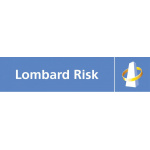 Large Japanese bank shifts rFrame to REPORTER for regulatory reporting and compliance
Lombard Risk Management plc (LSE:LRM), a leading provider of integrated regulatory reporting and compliance, and collateral management solutions for the financial services industry, has announced large Japanese bank switches from rFrame to REPORTER for Bank of England regulatory reporting.
"Following a series of tactical mergers and acquisitions by software companies to acquire market share, we have seen an influx of new business as clients that are faced with changing to the acquirer's software platform take the opportunity to re-evaluate the market." Says John Wisbey, Chief Executive Officer, Lombard Risk. "When faced with switching reporting systems, it's an opportunity for firms to see what's new on the market, and we have seen a consistent flow of financial institutions (2 in the last week) electing to move to our REPORTER."
Rob Markham, Head of Regulatory Sales, EMEA, explains: "We are delighted to welcome this prestigious Japanese bank and others to our growing client community, and thank them for selecting REPORTER. Lombard Risk clients benefit from our unparalleled 25 years' experience in the risk and regulatory compliance field, and a particularly flexible product deployment approach that enables our solution to fit around clients' existing infrastructures, rather than enforcing a prescriptive system that will, over time, complicate the reporting processes."
REPORTER is an end-to-end regulatory reporting solution for the global financial services sector which is used by over 250 firms globally, 100+ for Bank of England reporting and more for EBA Common Reporting here in the UK.
REPORTER for Bank of England reporting enables firms to:
Automate an end-to-end regulatory reporting process from data acquisition, standardisation through to calculation, reporting and submission via XML
Select from multiple deployment options that fit around existing architectures and processes that support a rapid deployment and superior solution total cost of ownership relative to other systems
Leverage existing data sources for complete coverage of reporting requirements
Achieve enhanced ad-hoc reporting
Free Newsletter Sign-up