Kasikornbank to shut down for 48 hours, July 17-19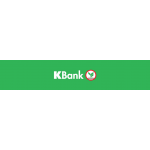 Kasikornbank to shut down for 48 hours, July 17-19
Thailand's fourth-largest bank, Kasikornbank is to shut down all services for two days as it upgrades its banking platform.
The weekend-long downtime will affect all of the bank's channels, including mobile and branch, and all card services, except credit cards.

The move to suspend all services may seem drastic, but the bank is taking no chances following a lengthy and troubled core banking conversion project.

In July 2013 it booked up to Bt1.6bn impairment losses against a contract with Swiss vendor Temenos, as it decided to terminate the portion of the deal relating to deposits for its ten million customer accounts. It last year selected FIS' Profile package as as an alternative platform for deposit products.

In a notice on its Website, Kasikornbank advises customers to stock up on cash and push through important transactions as it goes dark over the 48-hour period, from 10pm on 17 July until 10pm on 19 July.
Free Newsletter Sign-up