KAS BANK Advanced Cost Transparency with End-To-End Cost Transparency Solution for DC Pension Schemes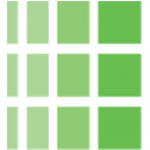 KAS BANK Advanced Cost Transparency with End-To-End Cost Transparency Solution for DC Pension Schemes
KAS BANK, the specialist provider of securities services to the UK pension industry, has advanced its cost transparency services with an end-to-end cost transparency solution for DC pension schemes, aiding the delivery of the cost report on the Chair Statement.
KAS BANK's cost transparency solution for DC schemes comes in answer to regulatory pressure on pension fund trustees to create and publish a Chair Statement that reports on costs and charges and determines value for money for members.
Previously, trustees have had to factor in the often-complex process of collating all costs and charges for the statement – a process that KAS BANK brings significant experience in through its cost transparency work with £230 billion of pension assets across Europe.
Recognising the challenges faced by DC trustees, KAS BANK has constructed an end-to-end solution that collects and interprets the range of member borne cost data on behalf of the scheme, providing trustees with a full view of costs in pounds, basis points and percentages.
Displayed on KAS BANK's cost transparency dashboard, the data factors in real contribution growth, salary increases and expected investment returns.
These projected pots and costs can be segmented into various cost categories, serving as an aid for trustees to make their value for money assessments in a concise and informative Chair Statement.
With The Pensions Regulator (TPR) now imposing fines on schemes who fail to provide an accurate Chair Statement, this solution is particularly timely for the industry. With expectations regulatory scrutiny will be heightened this year, KAS BANK believes its solution will benefit trustees by improving DC schemes' transparency and promote intuitive cost reporting that is made available to members.
Pat Sharman, UK Managing Director for KAS BANK commented: "Trustees and their teams often find it a challenge to collect, analyse and report on their cost data, whilst also making a value for money assessment on the associated services.
"With the regulator due to tighten reviews of Chair Statements later this year, our end-to-end solution for DC schemes can significantly improve the fluidity of the reporting process, reduce the amount of time spent collecting data, and deliver greater insight for the consideration of Trustee Board. This is part of our commitment to promoting good governance and cost transparency across the pensions industry."
Free Newsletter Sign-up