ING publishes first Terra progress report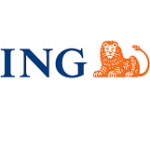 ING publishes first Terra progress report
ING today published the first progress report on Terra, ING's approach to steer its €600 billion lending book in line with the goals of the Paris Agreement to keep global warming to well-below two degrees. With the Terra approach, ING aims to be a positive force in the fight against climate change. The progress report presents ING's pathway towards climate alignment in the sectors most responsible for climate change and is intended to be published every year.
The disclosure addresses developments and climate alignment for the sectors: power generation, fossil fuels, automotive, shipping, aviation, steel, cement, residential mortgages and commercial real estate. These are the sectors in ING's portfolio that are most responsible for greenhouse gas emissions. In a Climate Alignment Dashboard (CAD) the report presents which sectors are on track for climate alignment and where work is still in progress. This climate change disclosure is a first for banks.
Methodologies and standards are not yet finalised for each sector, but ING will continue to work with peers and sectors towards creating these. Knowing where we are today is a vital part of being able to chart a course for the low-carbon world we need in the future. ING aims to publish the climate alignment results for all sectors starting next year.
Ralph Hamers, CEO of ING said: "With this first Terra progress report, we are living up to our promise to transparently deliver results on measuring climate impact, setting targets and steering our portfolio. I strongly believe that we can only be successful in tackling the climate crisis if we all work together. That's why we looked beyond ING and are building partnerships and coalitions that are bigger than just us. We're working with other banks and governments to set a global industry standard for measuring and aligning our loan books with climate benchmarks. This unity is the key to being effective as a sector and being able to make a real impact."
Free Newsletter Sign-up