ING Expands Latin America Presence with New Hire in Colombia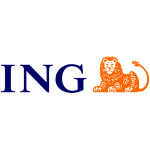 ING Expands Latin America Presence with New Hire in Colombia
ING Americas announced today an expansion of services into Colombia with the appointment of Andrea Puerto as its Country Representative along with the establishment of ING Capital Colombia SAS. Puerto will lead the growth of ING's local presence and client relations in the country with a focus on Structured Finance and Sector Based Finance.
Andrea Puerto will be based in Bogotá and will be reporting directly to Rudolf Molkenboer, CEO of ING Americas.
Ms. Puerto joins ING from Banco Itau, where she served as Manager of Corporate Banking. Prior to this she held positions at BBVA, ABN AMRO Bank, and Merrill Lynch.
"ING's ability to recognize Colombia as an attractive market in the medium to long term puts it ahead of the curve in growing its Latin American business," said Andrea Puerto, Country Manager, ING. "I am very excited to be leading the expansion of ING's local presence in Colombia to service ING's existing client base, as well as originating and establishing new local relationships."
Colombia is the fourth largest economy in Latin America, second in GDP growth amongst the larger countries in the Americas, according to The Economist Intelligence Unit. The country's healthy economic growth coupled with the much needed infrastructure improvements will continue to make Colombia an attractive market.
"The Colombian government's current $30 billion infrastructure plan will improve transportation with an extensive road program, restoration of rail lines and continued improvement of the port and airport sector. For ING, this provides opportunities in the infrastructure space," said Rudolf Molkenboer, CEO of ING Americas. "With ING's experience in energy, infrastructure, transport oil & gas and mining finance, we see an opportunity to help our clients positively participate in developing the country into an economic leader. We are very excited to leverage Andrea's local corporate finance expertise to achieve these goals."
Free Newsletter Sign-up